High Temperature Melt Pressure Sensor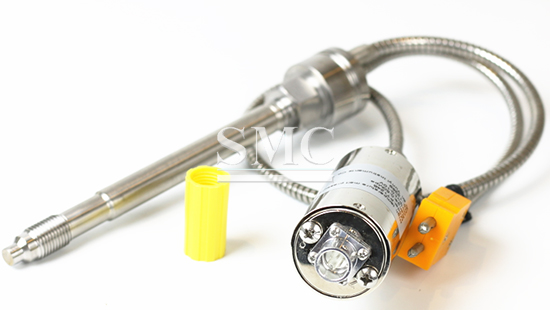 Model Number:
Dimension:
Place of Origin:

China
Shanghai Metal Corporation is a leading High temperature melt pressure sensor manufacturer and supplier.
The high temperature melt pressure sensor has adjustable zero point and full scale, built-in anti-interference amplifier circuit, and the amplified signal can be directly input to the PLC control system, with 80% internal calibration; at the same time, the transmitter can be used with our company's PT series and PY500 series intelligent digital pressure The instrument is used in conjunction with similar foreign control instruments. The replacement imported pressure sensor is mainly used for pressure measurement and control of high temperature fluid medium in chemical fiber spinning, polyester and other equipment.
If you want to know more about our High temperature melt pressure sensor please feel free to contact us, we will reply you within 24 hours.
1. Pressure range: 0-3.5MPa...0-150MPa

2. Overload pressure: 1.5 X FS

3. Comprehensive accuracy: ±0.25% FS, ± 0.5% FS

4. Output signal: 4-20mA, 0-10V, 0-5V

5. Input voltage: 24VDC (12-36V)

6. Process connection: 1/2″-20UNF, M14×1.5, M18×1.5 M22×1.5, (can be customized according to customer requirements)







1. Chemical fiber drawing equipment


2. Plastic rubber manufacturing equipment

3. Medicine, food processing, packaging equipment

4. Pressure measurement and control of other high temperature fluids

1. Internal 80% calibration signal.


2. Accuracy is better than 0.5%FS

3. Good stability and repeatability

4. The diaphragm is 17-4PH coated stainless steel

5. Adjustable zero span
Rolled Cople for pipe
Inquire the price